Overview
The tabs feature is a great way to help break up long blocks of content on your mobile site.
Steps
1. To find the feature you'll want to start in the pages section of the DudaMobile editor on the page you'd like the feature to appear on.
2.From the content section of the editor click on the design tab, from there you'll be able to drag the tabs feature into the site.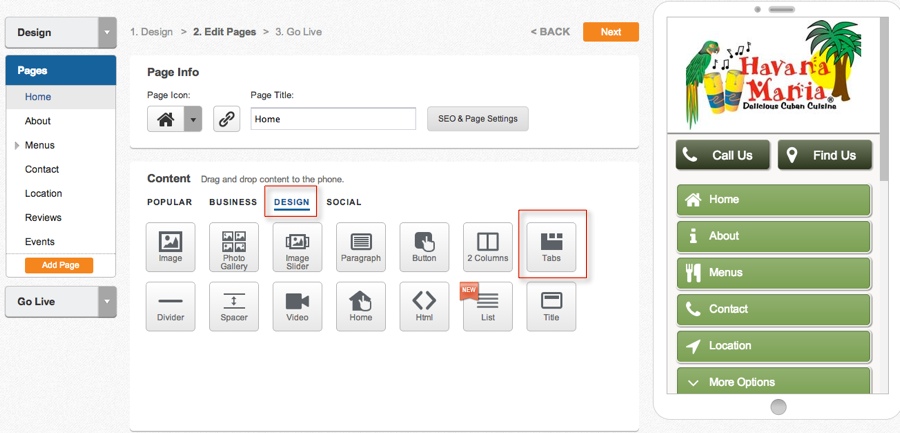 3. In the general tab of the tabs editor, you can change the name and color of individual tabs, as well as add new tabs or delete old ones. You can change the appearance of tabs in the tabs design section and the selected tab section.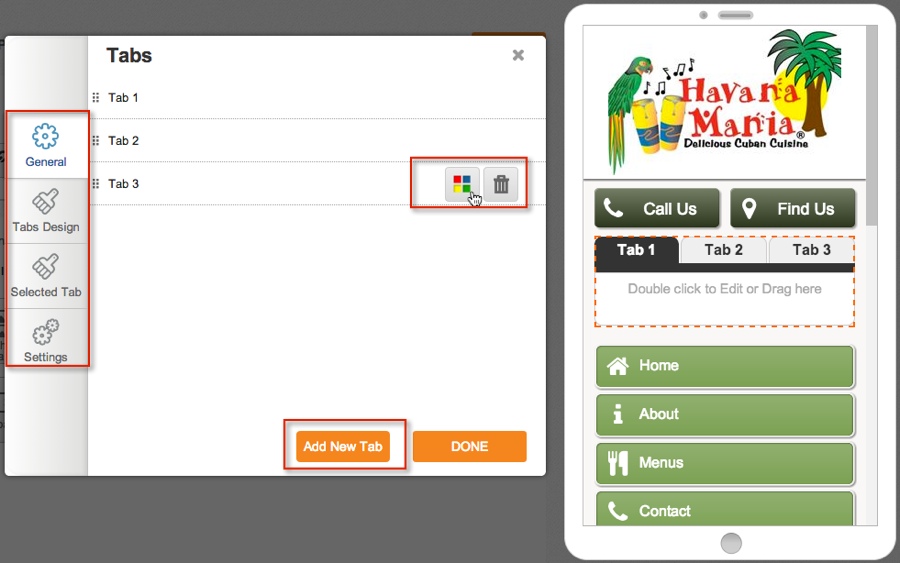 4. You can add content into your tabs by dragging a dropping existing content from your site into the tabs. Or you can drag new features from the content section into the tabs to create new content.