Overview
Display a list of locations and allow visitors to find the location closest to them using their phone's GPS.
Video
Steps
1. Start in the pages section of the DudaMobile editor.
2. Select the page that has the content you'd like your users to be able to comment on.
3. Select the Multi-location feature from the content section.
4. Drag and drop the feature to where you'd like the list of locations to appear.
5. From the panel that opens you'll be able to change the title of the feature, edit any existing addresses, add additional locations and change the design of the feature.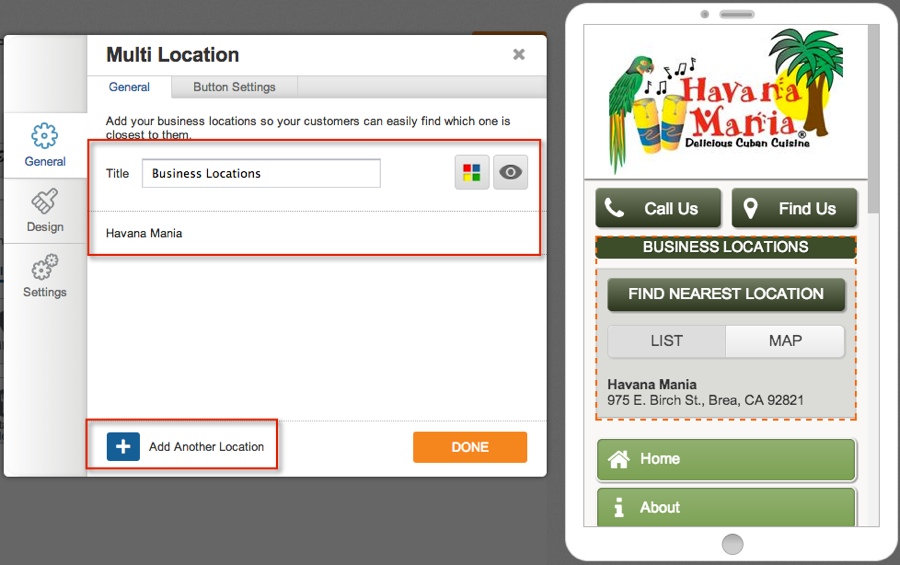 6. If you decided to add a new location you'll be taken to a screen that allows you to choose how to enter that address, either manually or by searching for it online.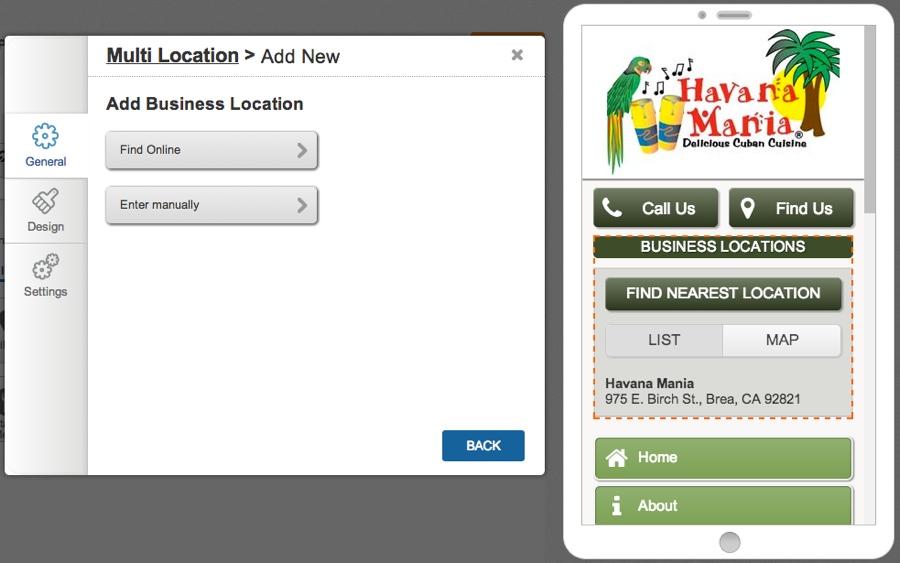 7. If you choose to find your additional locations online you'll be able to search for them either your phone number or desktop website URL. Just select the locations you'd like to list in the feature (you can select more than one).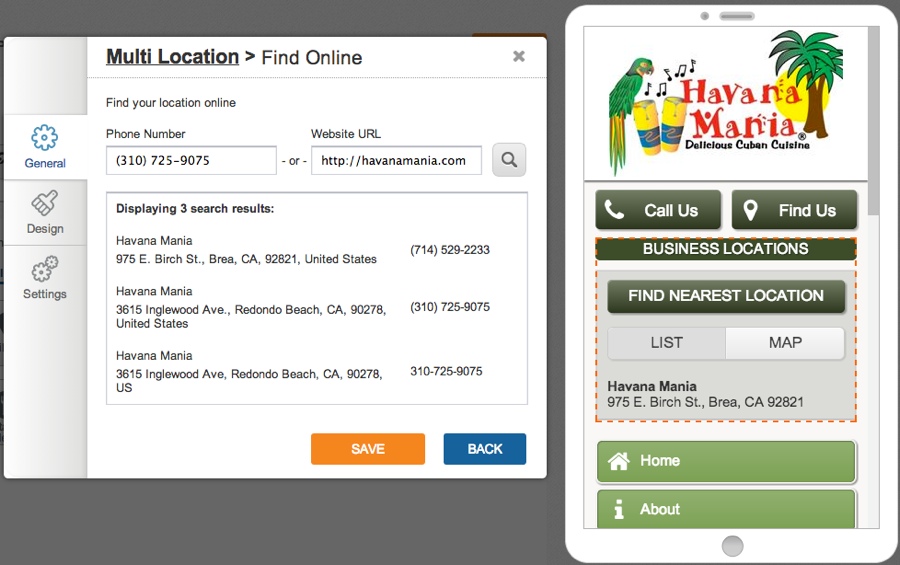 8. If you choose to enter the address manually you'll be able to fill out the location title, address, phone number and add additional information