Overview
It's easy to change the colors of your mobile site. To change the colors of your text and links follow these easy steps.
Steps
1. From Design section of the DudaMobile Editor, select Style and then click on the Customize button below your color palette.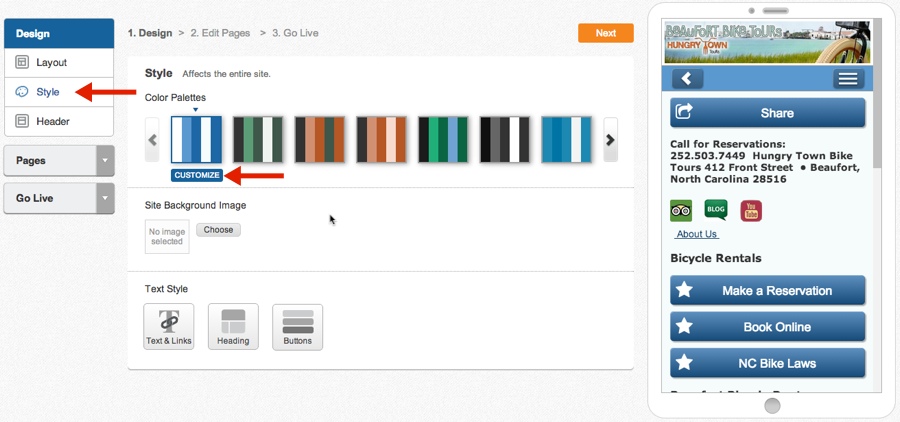 2. From the menu that opens you'll see colored squares next to each of the options. To change the color of an element, click on the corresponding square.
You'll notice on this panel are two options for changing your text color, one for a light background and the other for a dark background, if you're trying to change your text color make sure you update the correct one.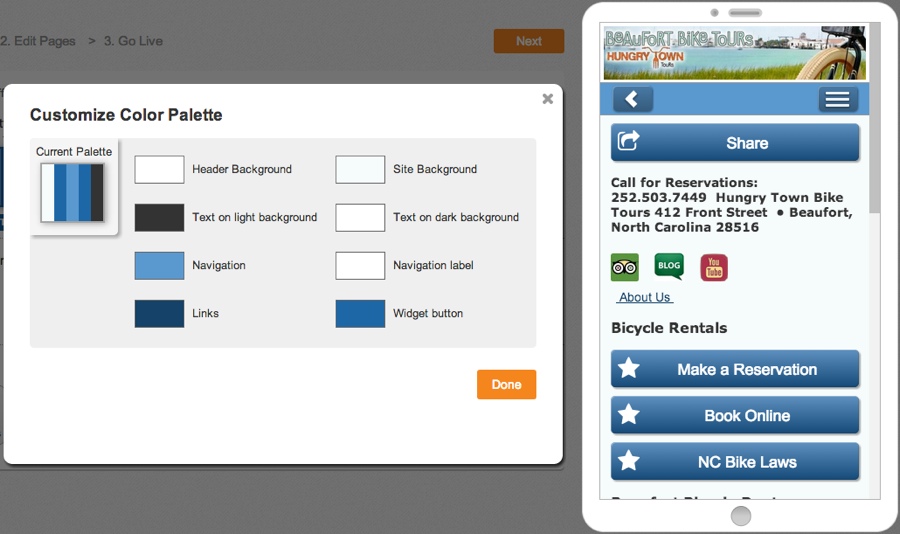 4. From the panel that opens there you'll be able to select a color from one of the boxes (which we pre-populate based on your site colors) or choose the More Colors option to select any other color you'd like.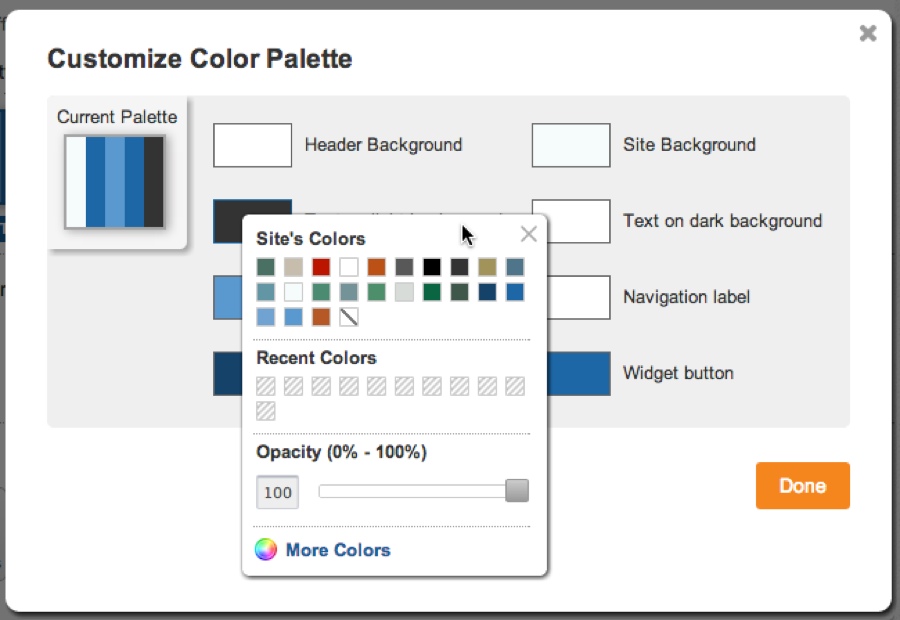 5. After you've found the color you like click Done.
6. If you'd like to make additional styling changes to your text and links you can do so by clicking on the Text & Links area below the color palette section.