Overview
This article is meant as a guide for people who have anchor tags on their desktop site that are not functioning properly.
To get your anchor tags working you'll need to turn off animated navigation.
Steps
1. From within the design section of the DudaMobile editor click on layout and then the customize button under the navigation style section.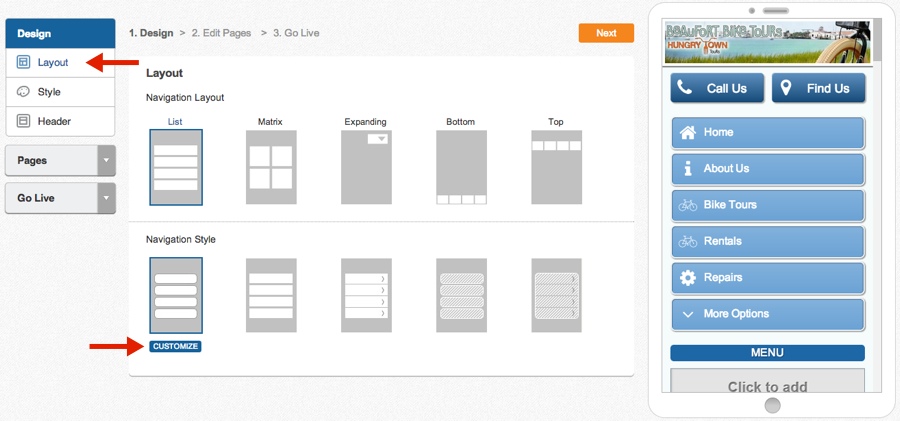 2. From the panel that opens click on Settings and turn the slider to use animated navigation to the off position.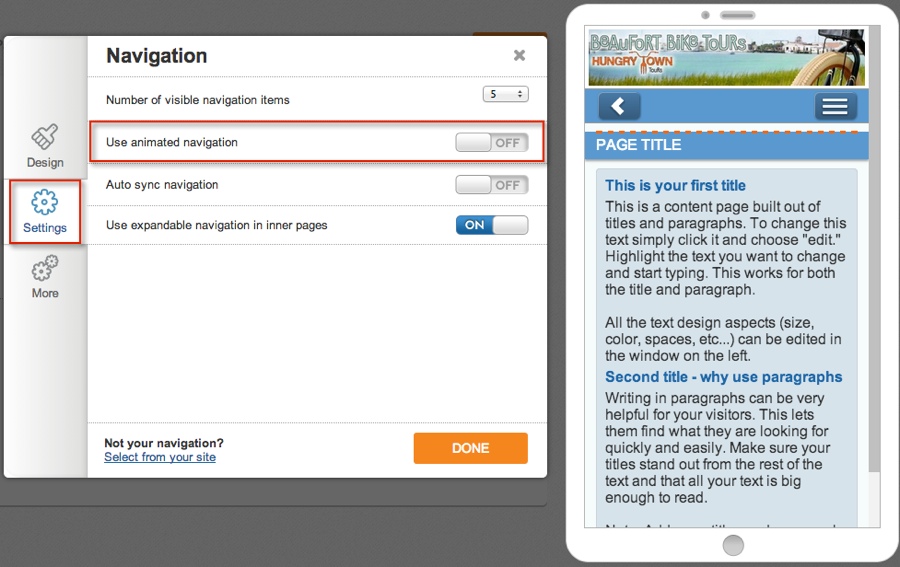 3. After hitting the done button your anchor tags should start working again. To double check that, try them out in the preview.