Overview
If you're an OpenTable customer you can add OpenTable reservations to your mobile website so that your mobile visitors can make reservations right from your site. To add the OpenTable feature, follow the steps below.
Steps
1. Start in the Pages section of the DudaMobile editor, select the page you'd like to add the reservation button to.
2. Find the OpenTable widget from within the business category of the content section and drag the widget where you'd like the button to appear on the site.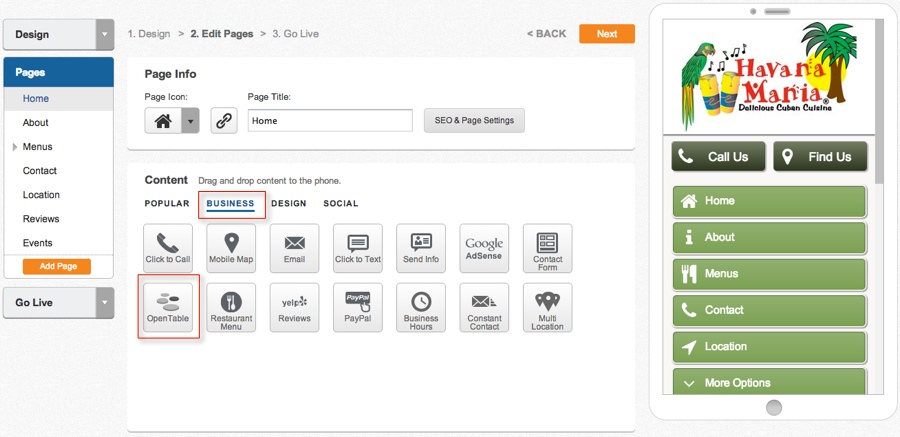 3. From the panel that opens you'll be able to change its name, icon, color, border, text, and background image. There will also be a space for you to enter your restaurant ID (or RID), that let's OpenTable know which restaurant the reservations are made for.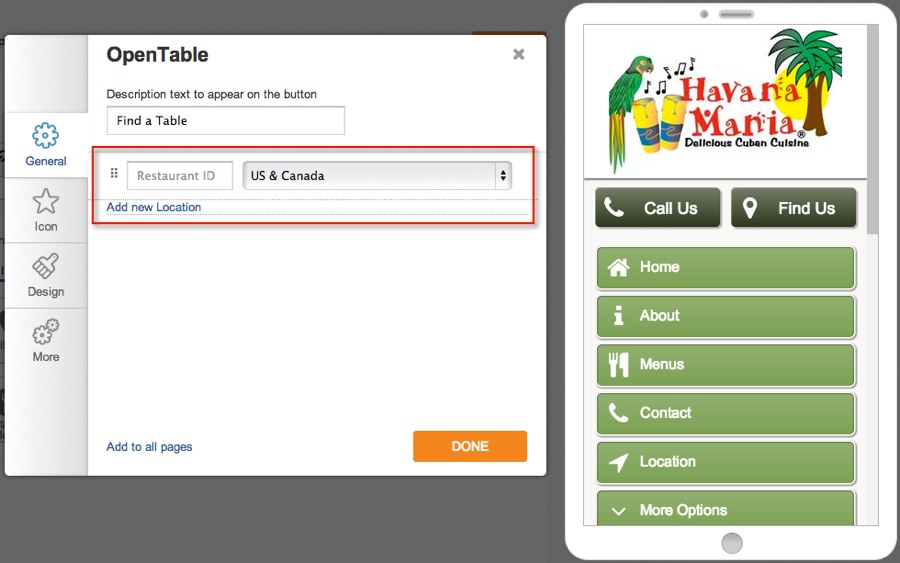 If you don't know your restaurant ID, you can find it easily by following these steps:
1. Go to your OpenTable page
2. Look for the letters "rid=" in the URL, the numbers that follow will be your RID (for example if your URL is www.opentable.com/opentables.aspx?rid=12345&restref=20470&m=43&t your RID would be 12345)