Video Overview
Steps
1. Log into your Google Domains account and click on the My Domains section.
2. Click the DNS icon.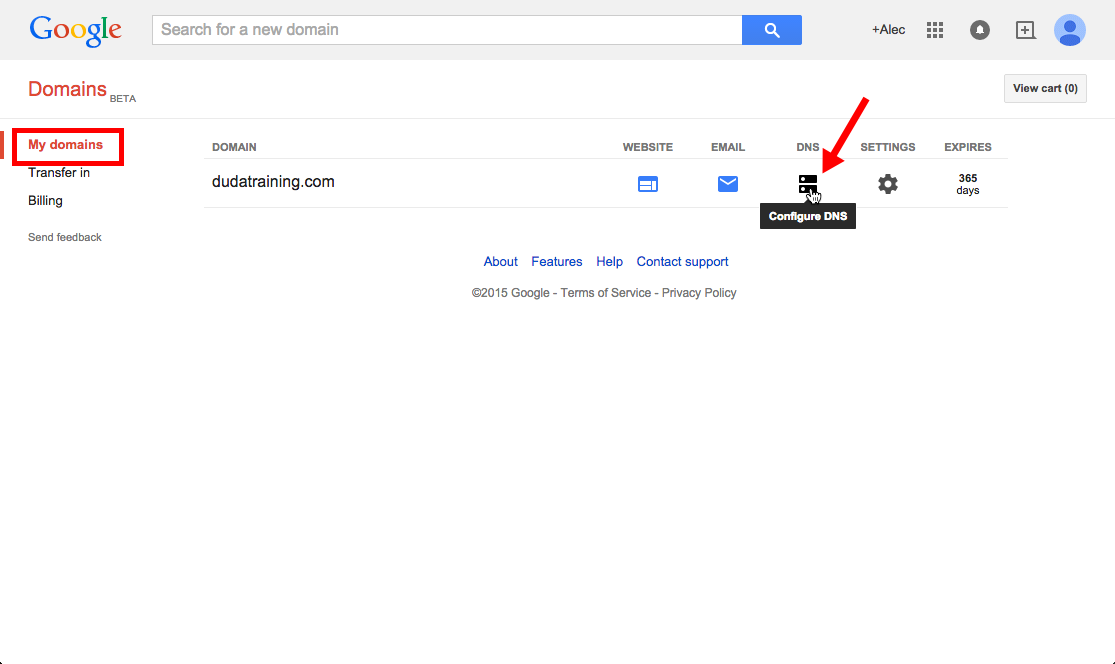 3. Scroll to Custom Resource Records
4. Under Custom resource records select CNAME from the dropdown.
5. In the field with the "@" symbol, enter "m"
6. In the domain name, enter "mobile.dudasite.com"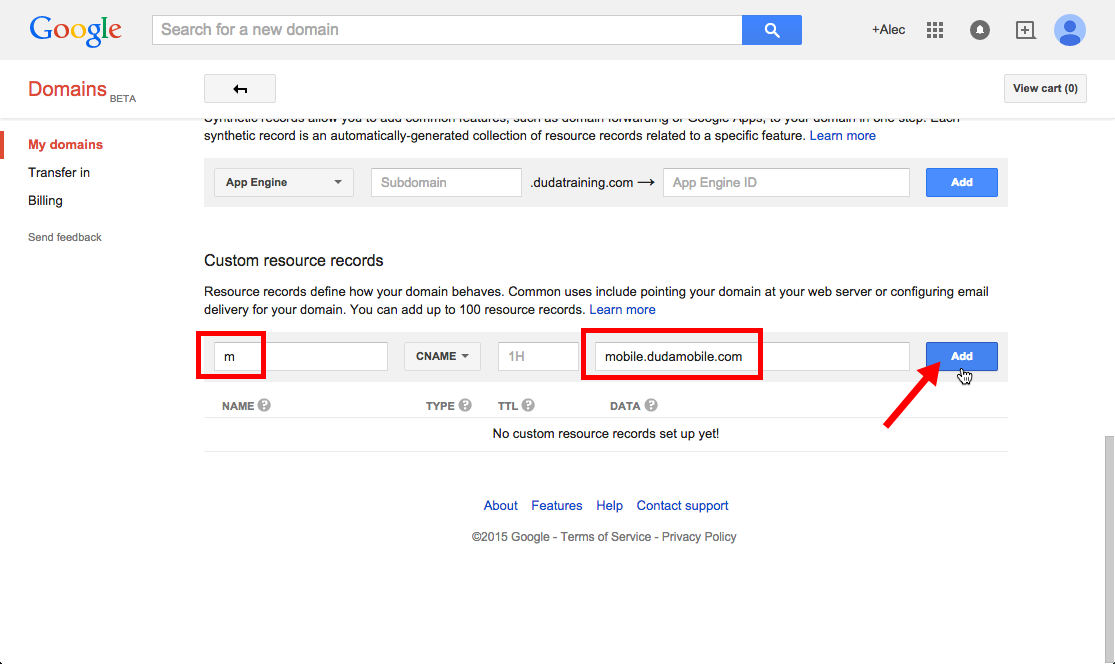 4. Click Add.