Overview
By default, Duda includes a small ad on the bottom of mobile websites. This ad can be removed when you upgrade your site to premium.
Steps
1. Go to the Pages section of the editor.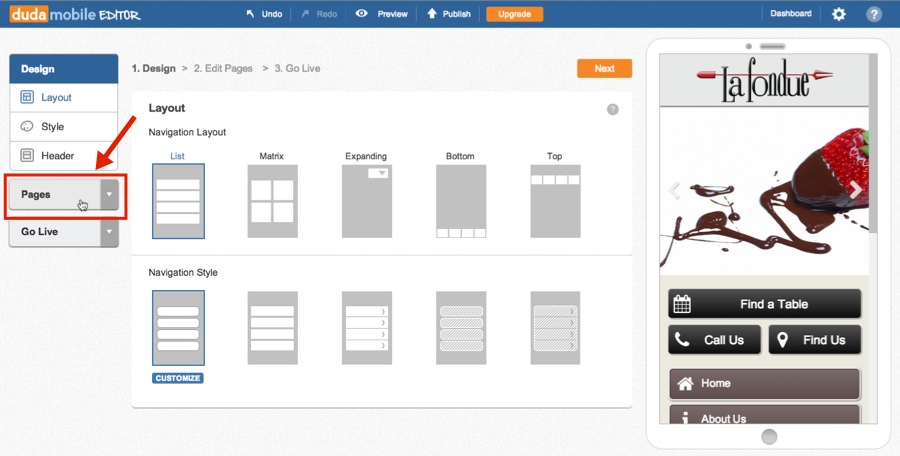 2. Scroll down to the mobile site footer, then click the X button on the corner of the ad.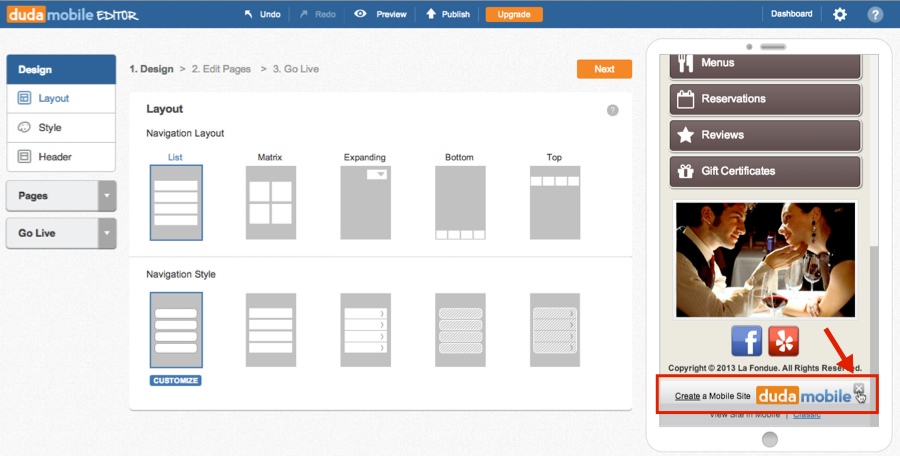 3. If you've already upgraded to premium, just republish your site. Otherwise, select the option to upgrade your site before publishing.