Video
Steps
1. Login to the Yahoo Web Hosting Control Panel.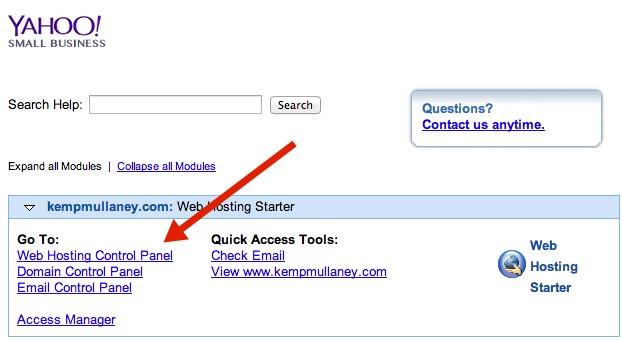 2. Click on Domain Control Panel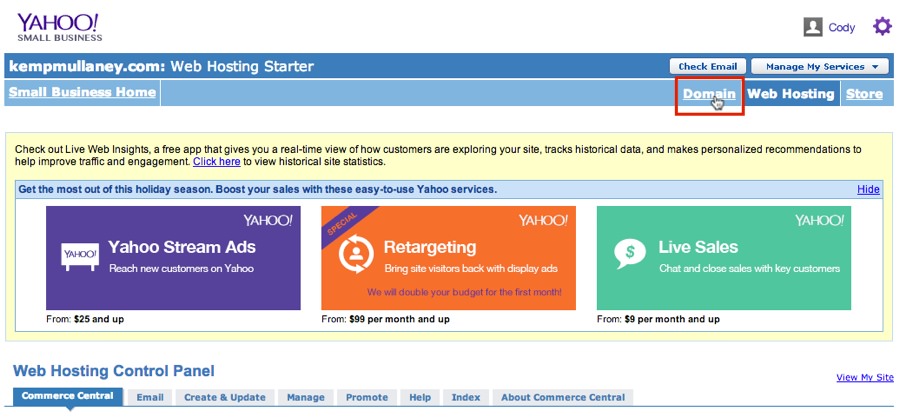 3. Click on Manage Advanced DNS settings (NOT Manage Subdomains).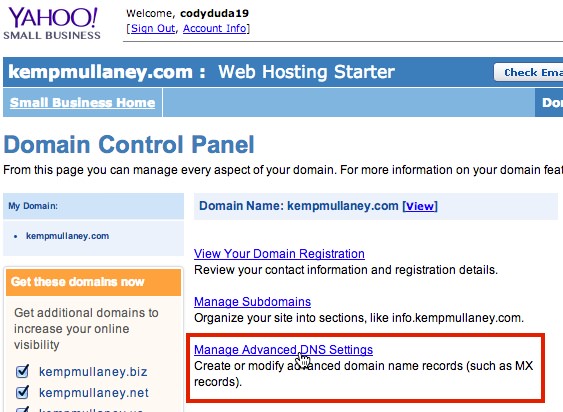 4. Under A and CNAME records click the "Add Record" button.
5. Enter the following information in the corresponding boxes
Source: m
Destination: mobile.dudasite.com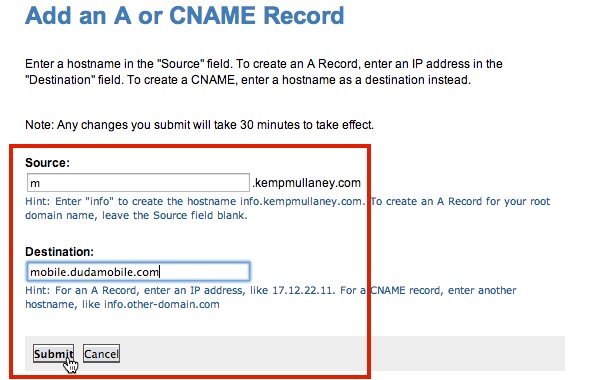 6. Click Submit and then submit again the next page. It's as simple as that!