Overview
Resetting a page in DudaMobile reloads the page's content as though you had just converted that page for the first time. It will remove all changes you've made to that page, and cannot be undone.
Steps
1. From within the DudaMobile editor you'll want to click on "Pages" on the left side of your screen.
2. Select the page you'd like to reset.
3. Click on SEO & Page Settings button inside the Page Info section.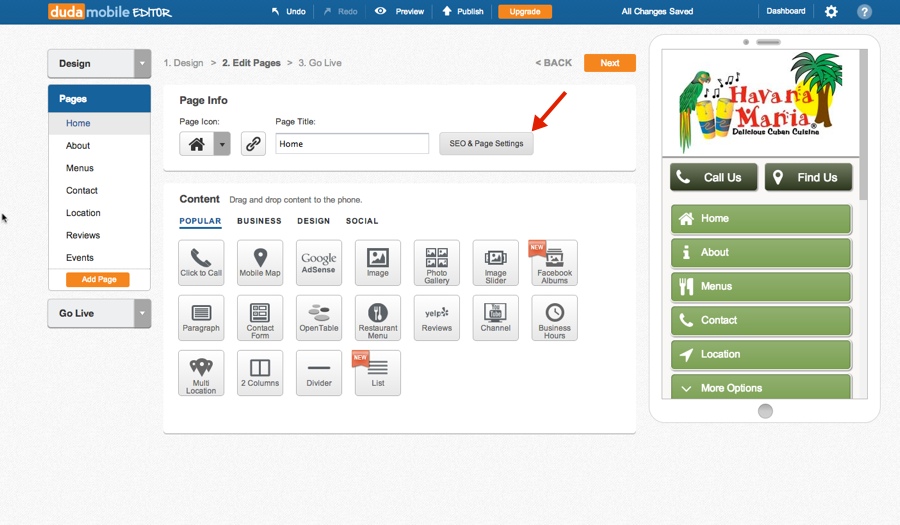 4. Then in the popup that appears, click on the "Reset Page" button.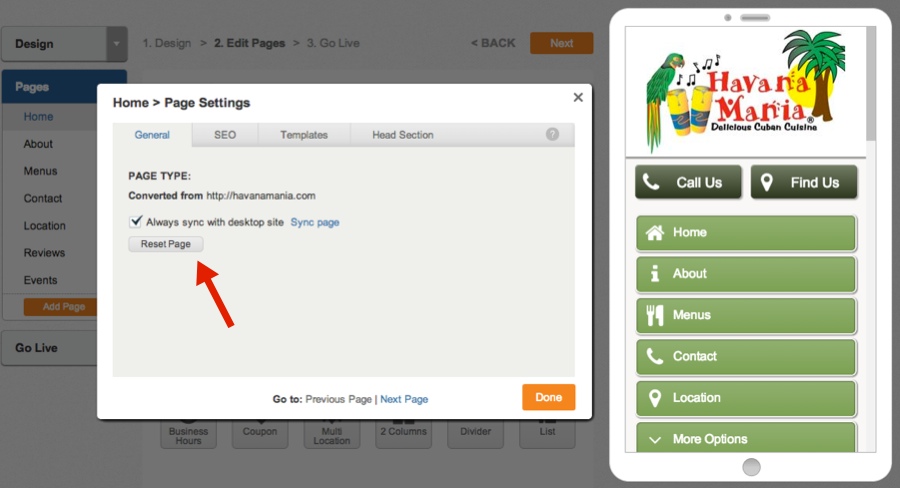 5. Click "Yes" on the pop-up that appears.