Overview
Have a large number of images that you'd like to display on your mobile site? The Image Gallery feature is the best way to organize many images in one convenient place.
Video
Steps
1. Start in the Pages section of the DudaMobile editor.
2. Find the Image feature in the content section at the bottom and drag & drop it directly into your website.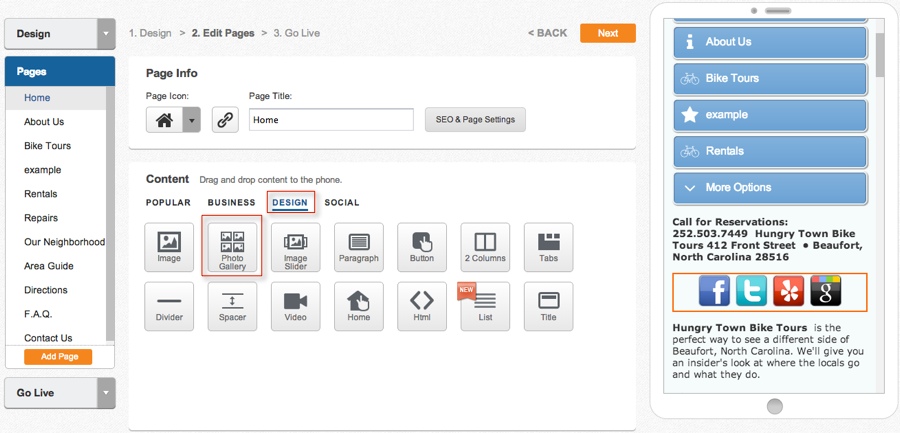 3. Choose the images you want to use (remember you can drag and drop images directly into the Image Gallery). Find your images in one of the following options: Images from your original website, one you upload from your computer, or one from a URL. Select the image and click done.