Overview
Image sliders are a great way to showcase images on your mobile website. DudaMobile will often import sliders from your desktop site automatically. If you want to add your own image slider, here's how.
Steps
1. Make sure you are inside of the Duda Editor and have the Pages section open.
2. To add an image slider to your selected page, you will want to drag the 'Image Slider' feature to the phone editor.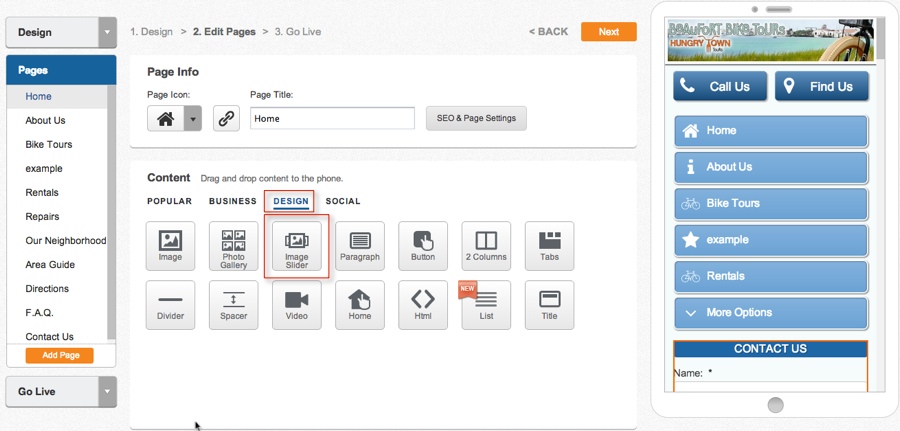 3. Now in the 'Image Slider' menu you will be able to add images by clicking where it says "Add Image".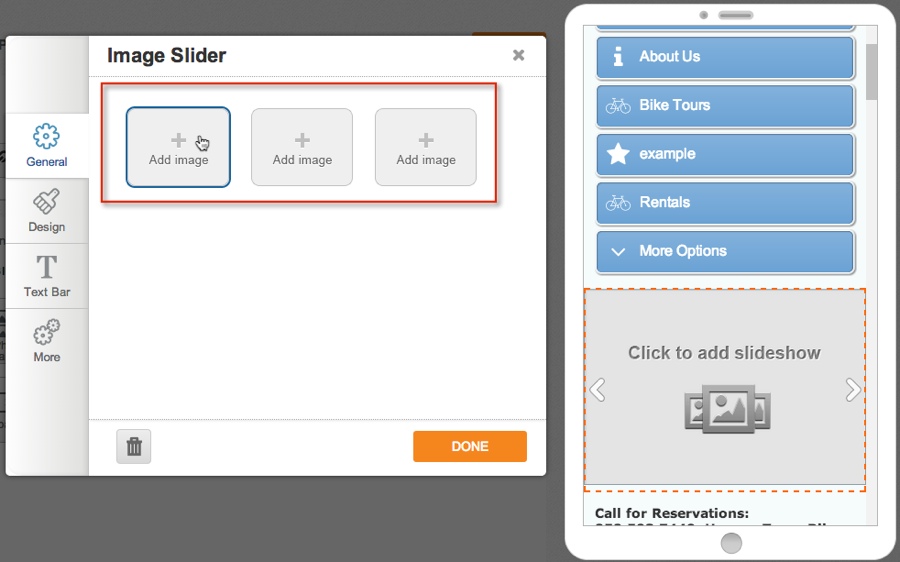 4. You can add images from your site, upload them and also by URL.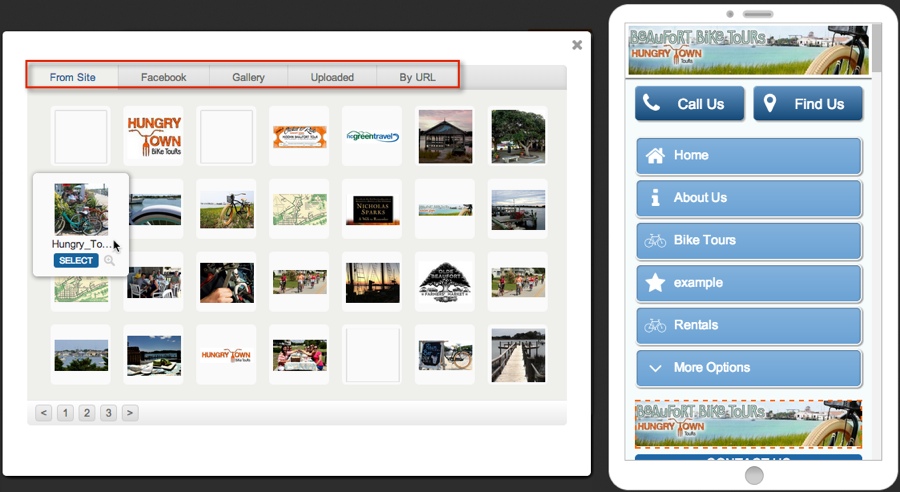 Note* You can select more than 1 image by clicking on the all images you would like to select before pressing the Done button.
Be sure to check out the Design, Text Bar and More options to further customize the image slider.