Overview
Do you have a Youtube video that you'd like to add to your mobile site, but don't know how to go about adding one?
Here's how in 5 easy steps:
Video
Steps
1. To find the widget you'll want to start in the Pages section of the DudaMobile editor on the page you'd like the widget to appear on.
2. The Youtube widget should be under the social category of the content section.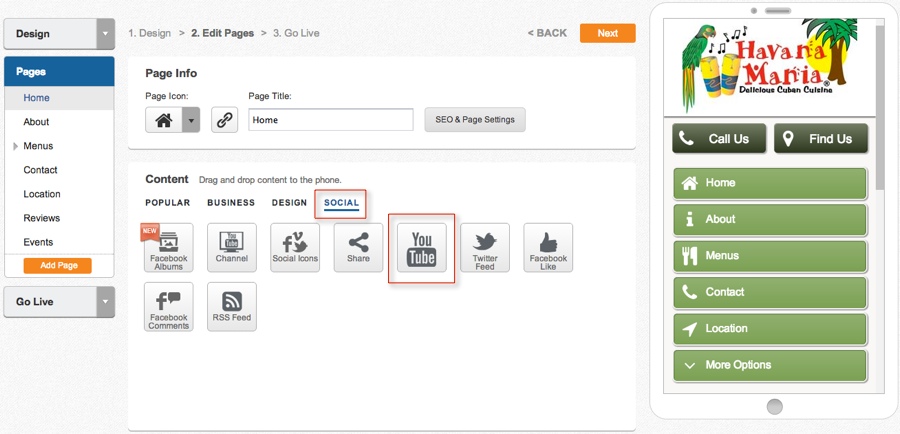 3. Find a nice place for your video. Then, using your cursor, drag and drop the YouTube widget onto your mobile website on the right side.
4. Once you've placed the YouTube widget, a slider window will open
5. Place the URL of the YouTube video into the box that asks for it.
6. We'll automatically add that video to your mobile site, just like that!