Overview
The restaurant menu is one of the most flexible features we have. We've tried to make it as easy as possible to add your menu directly to your mobile site. There are several different ways to add a menu to your mobile website.
Video
Build Your Own Menu
You can easily build out your own menu with the Restaurant Menu feature. To do this, follow these steps:
1. From the Pages section of the DudaMobile editor, select the page you'd like to add the menu to.
2. Find the restaurant menu feature from within the content section and drag the feature where you'd like the menu to appear in the site.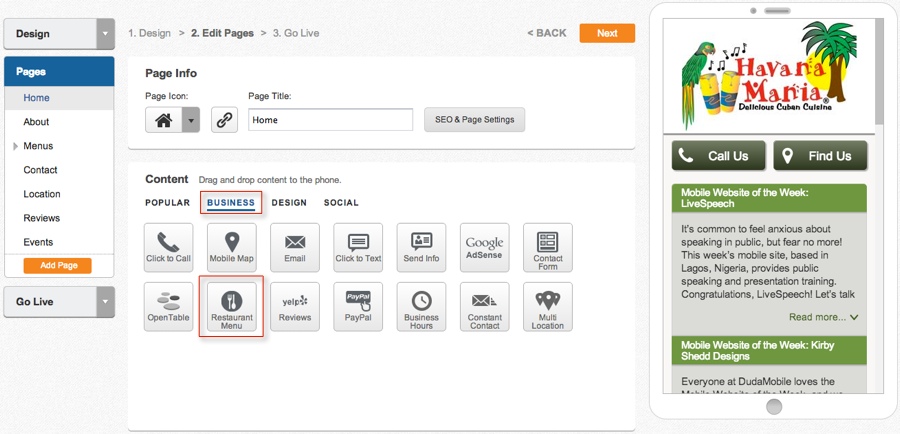 3. Choose the option to "Build your own menu."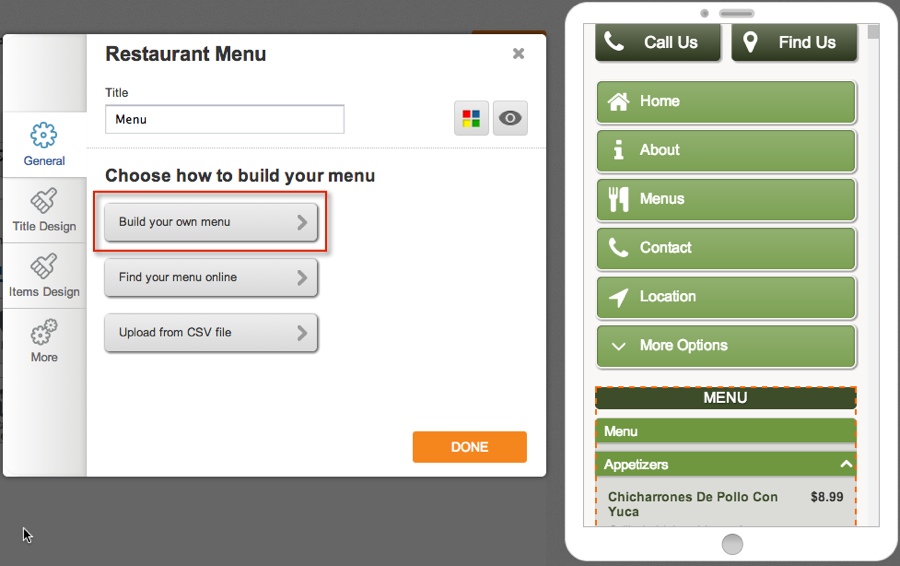 4. Find the category you want to edit. Here, you can delete a category, rename a category or proceed to add items under that category.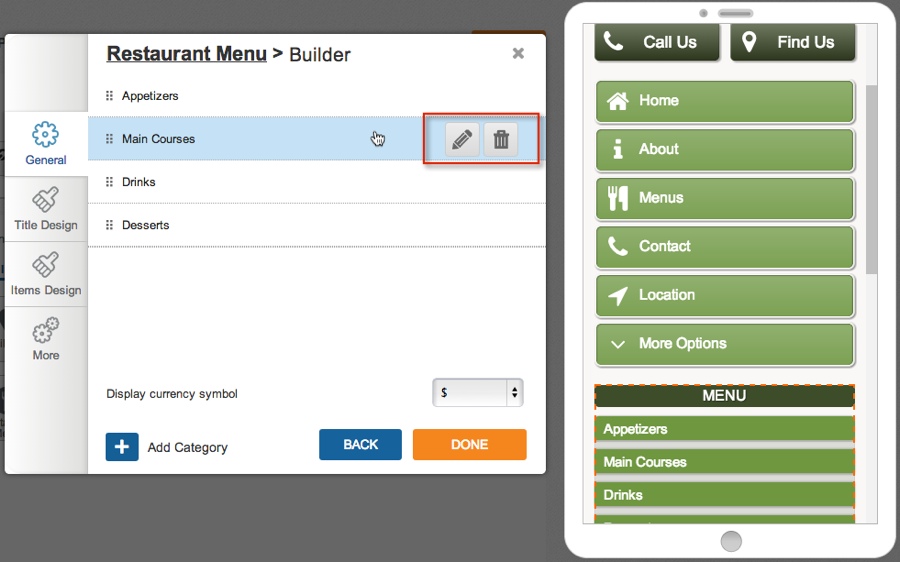 5. Add a title, description and price for each item on your Menu.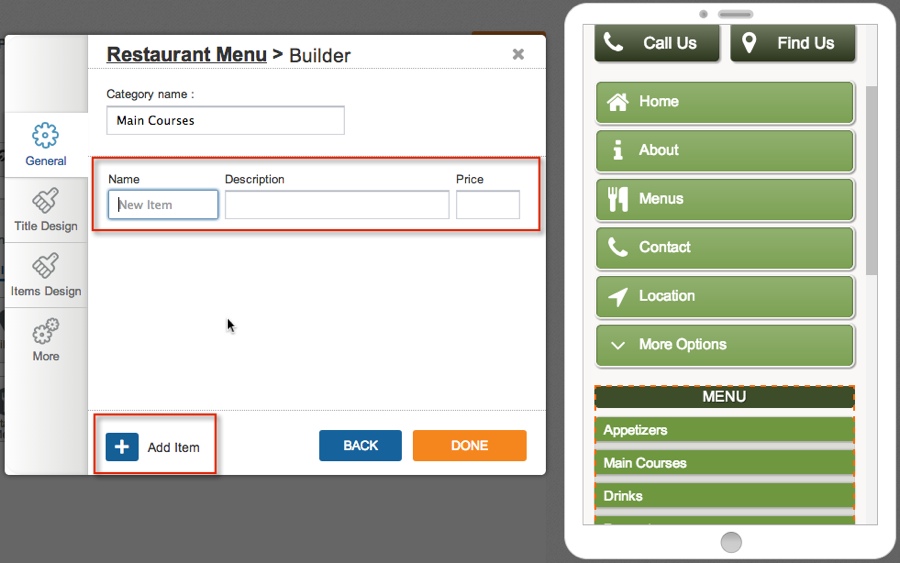 6. Click the 'Add Item' to add more menu items under the same category. Repeat for all the categories you wish to have.
7. Lastly, don't forget to customize the colors and styles of the menu under the 'Title Design' and 'Items Design' on the left side.
Import a Menu
Duda has also customized the Restaurant Menu feature to work with Locu and Single Platform services. These must be setup ahead of time by the restaurant, but they are a great place to centralize your menu online. Any updates to the menu will be automatically applied to the mobile website, which makes it easy to have a menu many places on the web.
1. To get started follow steps one and two from the instructions above.
2. When prompted choose "Find Your Menu Online"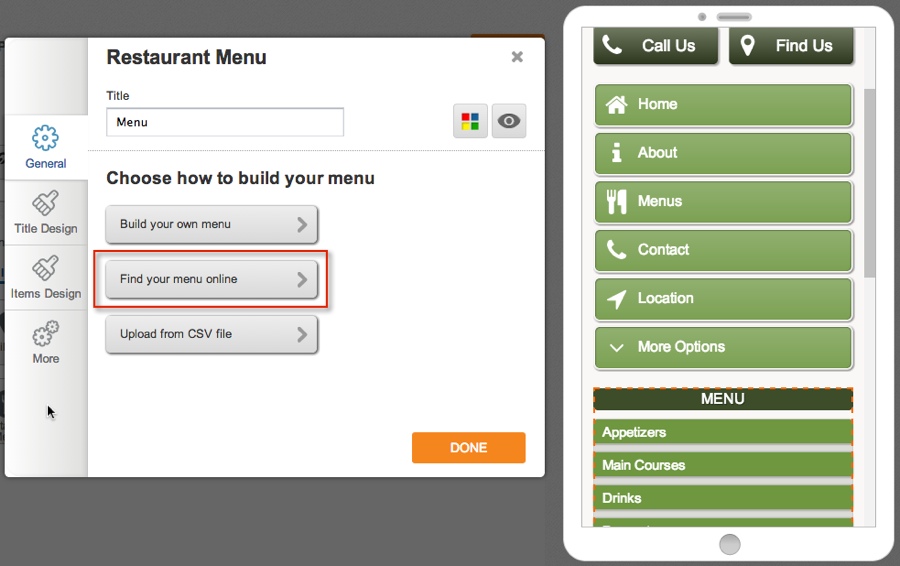 3. Enter either your business name or the phone number associated with your Locu or Single Platform account and click the magnifying glass icon to search for your menu.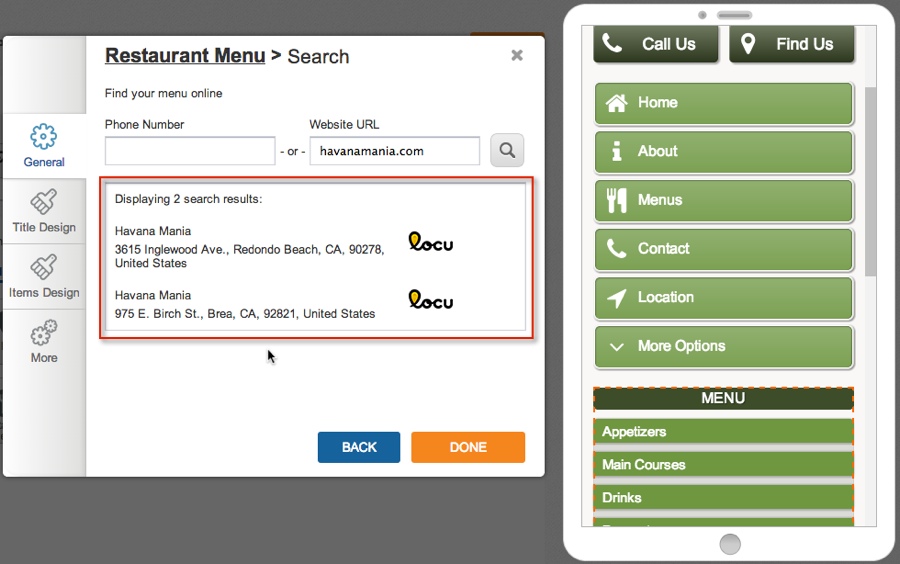 4. Select your business from the list of results.
Upload from CSV File
1. To get started follow steps one and two from the instructions above.
2. When prompted choose "Upload from CSV file"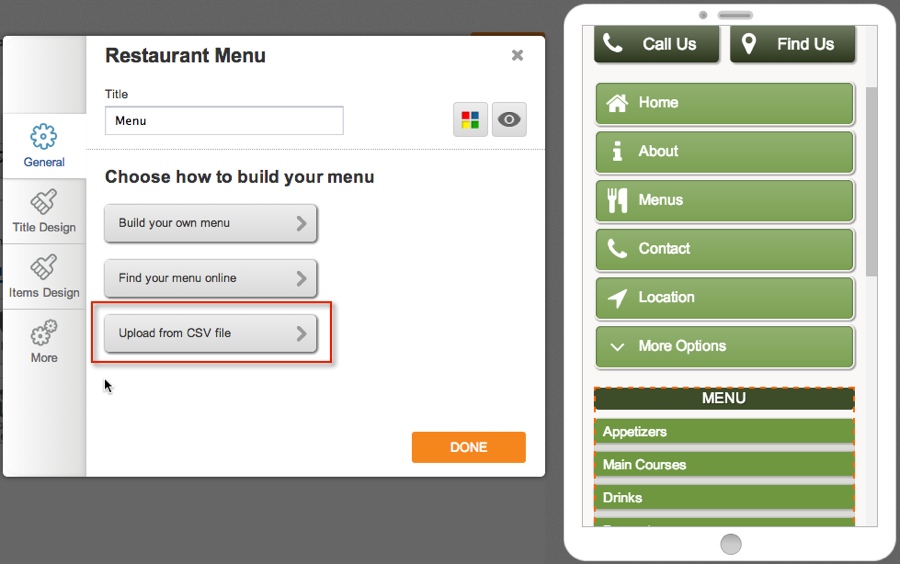 3. Select your CSV file from your computer and upload it to the Restaurant Menu. A comma separated values (CSV) file stores tabular data (numbers and text) in plain-text form An example of a CSV file can be seen below