Overview
Allow users to post Facebook comments to different pages on your mobile website.
Steps
1. Start in the pages section of the DudaMobile editor.
2. Select the page that has the content you'd like your users to be able to comment on.
3. Select the social category of the content section to display the Facebook Comment features.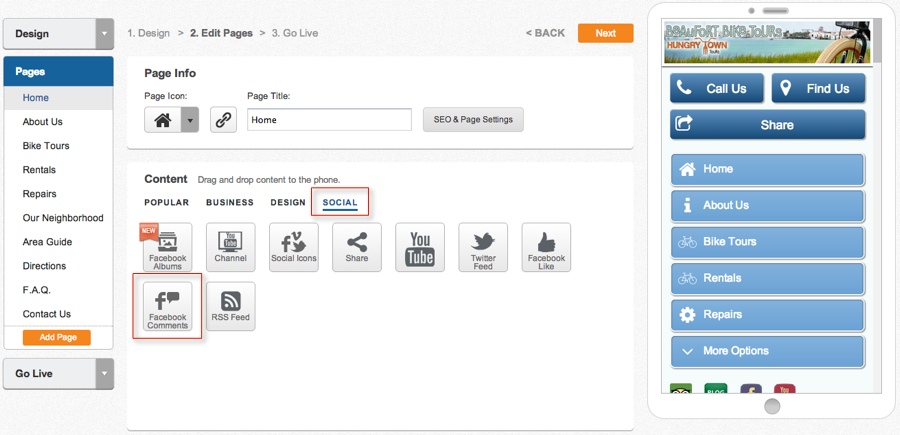 4. Drag and drop the feature to where you'd like the comment box to appear.
5. After the feature is placed a panel will open that will allow you to choose a light or dark theme for the feature. You can also add padding, margins or custom CSS in the more section.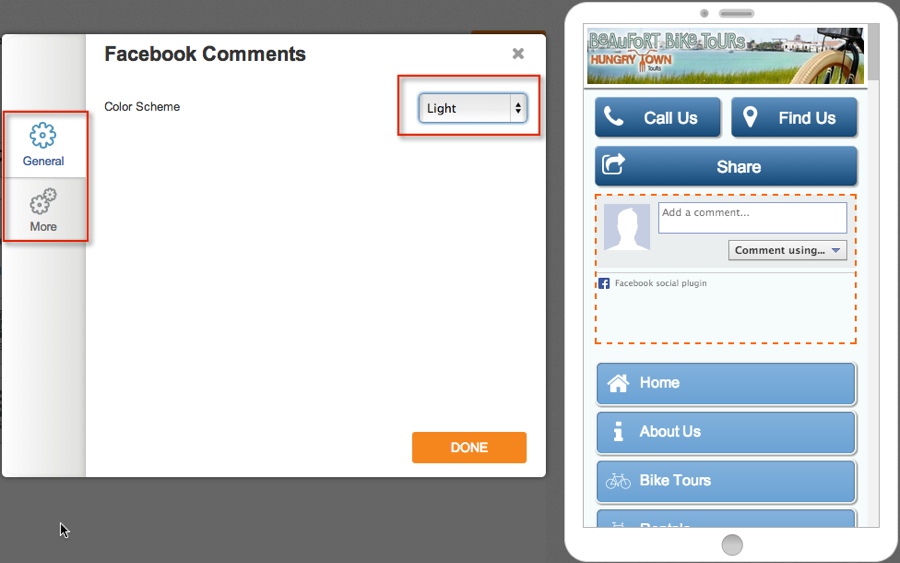 6. Click done when you're finished.