Overview
Do you have users looking to like you on Facebook? Or follow you on Twitter or Instagram? Hoping they'll watch your videos on YouTube or Vimeo? You'll want to use our social icons feature to help them get there.
Steps
1. Start in the pages section of the DudaMobile editor.
2. Select the page that you'd like your social icons to appear on (you'll have the option of adding them to all pages a bit later)
3. Select the social category of the content section to display the social icons feature.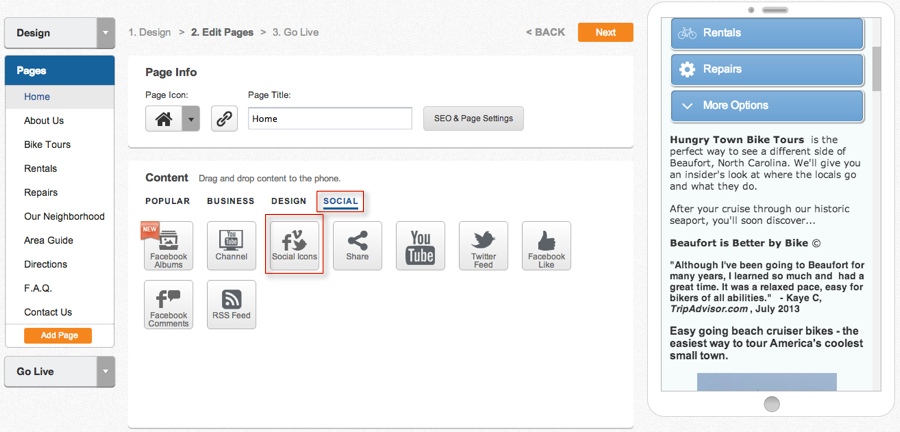 4. After dragging the feature into your site, a panel will open that allows you to edit the feature.
5. From that panel you can:
Set the title that displays across the top of your social icons

Select a social network to add to the feature

Enter your profile or page URL and save the listing

Add the social icons feature to all of your pages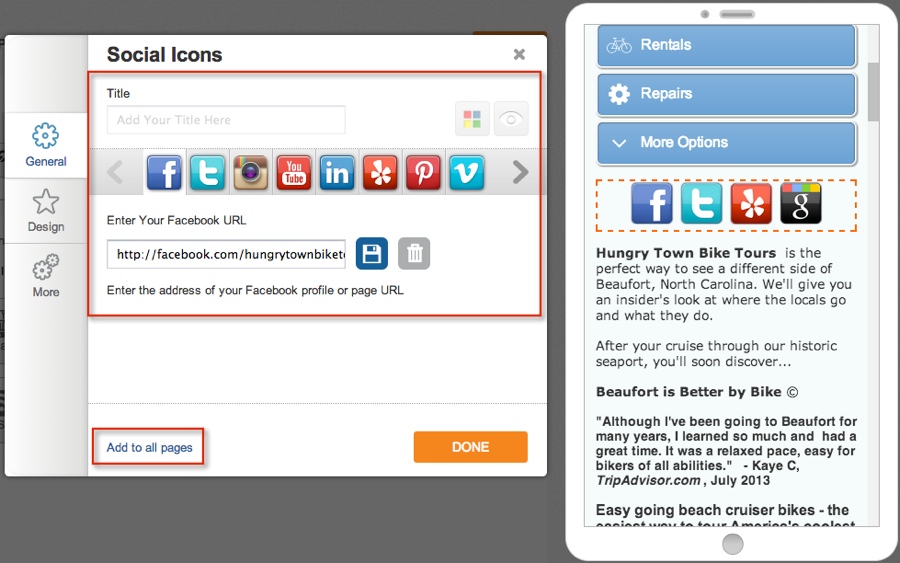 6. After you have all of your networks listed, feel free to click on the design tab to make more customizations.