Overview
The background feature allows you to import images from other places on the web, upload your own image, and set the background image position on your mobile site.
Get images from the web
Click the tabs at the top of the pop-up editor to see images imported from your site, your Facebook page, a gallery of stock images, or to specify the URL of an image.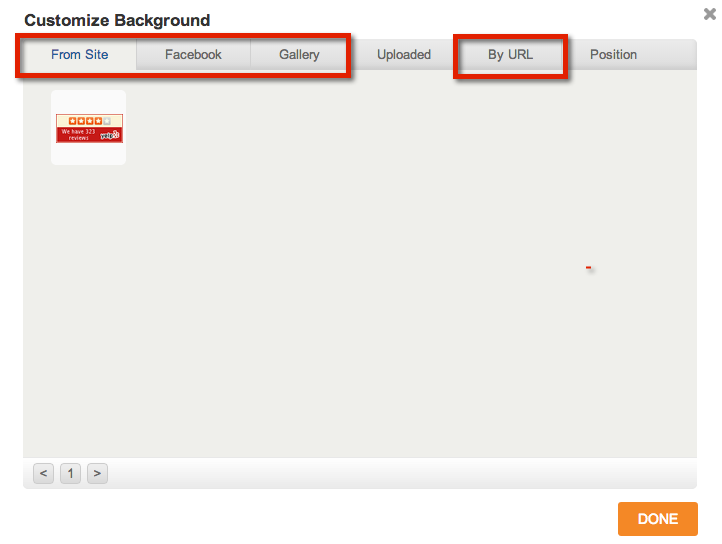 Each category may have more than one page of images, if it does, these will be listed at the bottom.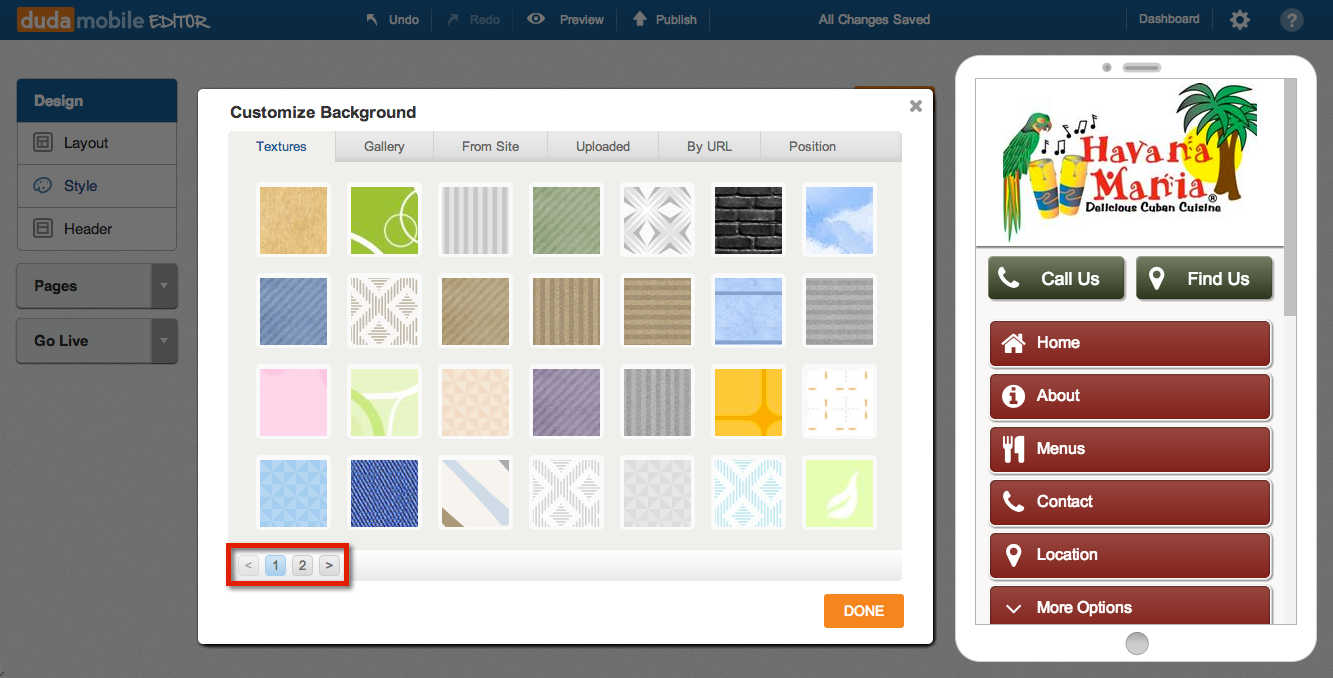 The categories are as follows:
| | |
| --- | --- |
| From Site | A selection of images we pulled from your original website |
| Facebook | A selection of images we pulled from your Facebook page |
| Gallery | A stock gallery of images we provide for your use throughout the website |
| Uploaded | A selection of images you have uploaded or modified, as well as an Upload Image button that gives the option to upload new images, covered in the next section of this article |
| By URL | An input field to provide the direct URL of an image you'd like to use in the site |
| Textures | A selection of subtle textures and patterns free for you to use as your site's background, only available when choosing a site background |
To complete the process, find the image you would like to use, click it, then click done.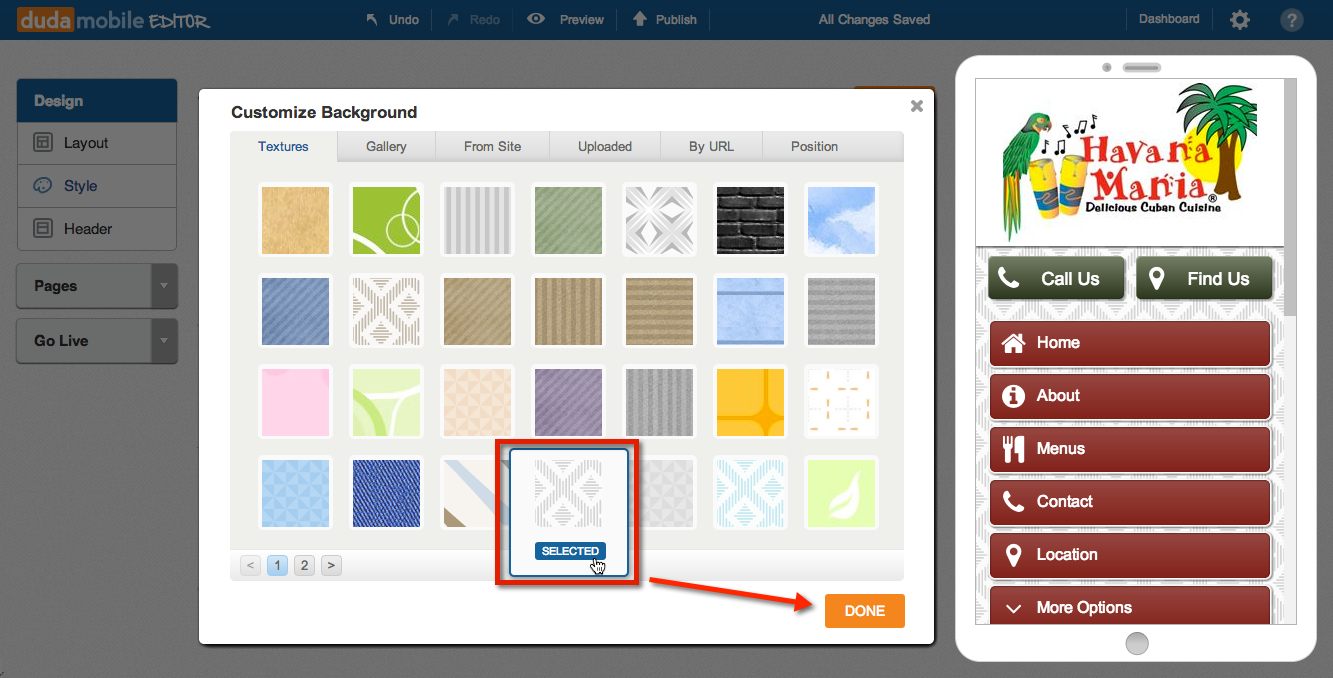 Upload images
Click the Uploaded tab to add a custom image from your computer. Images must be smaller than 4Mb in size and in .JPG, .PNG, or .GIF format.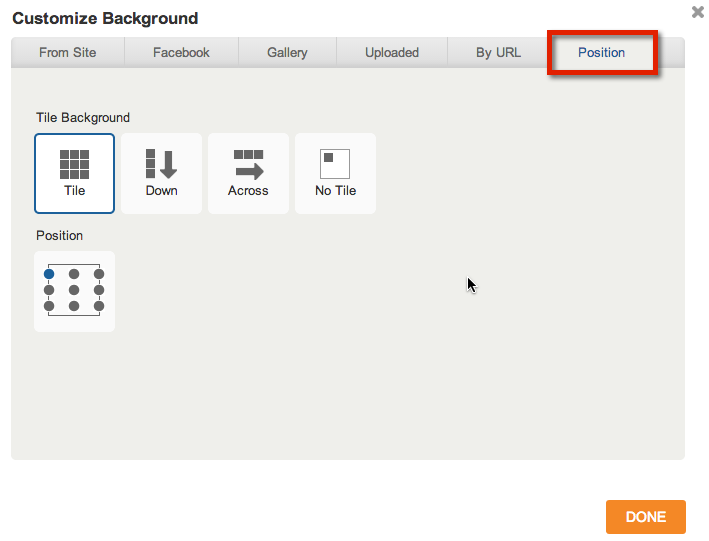 Adjust Position
After selecting an image you will be taken to the Position tab. Here you can choose where you'd like your background image to tile across the entire page, just tile down, tile from left to right, or not tile at all. You can also select the images starting position.