Overview
Add a mobile coupon to motivate customers who visit your mobile site. You can upload an existing coupon image, or build a new coupon and offer using our coupon builder.
Add a Coupon
1. Start in the pages section of the DudaMobile editor. Locate the content section select Business.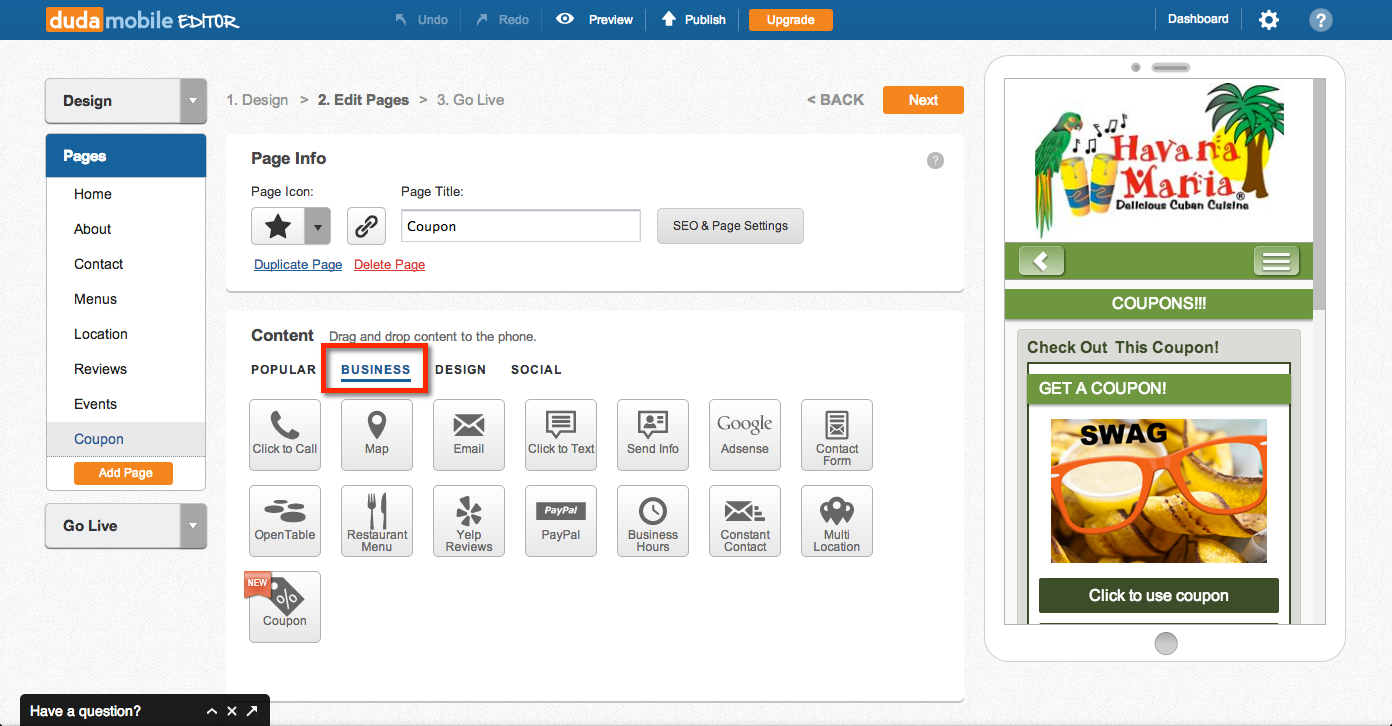 2. Drag the Coupon feature into the mobile site.
Customize
Upload an image of your coupon, or build a new one with our coupon builder.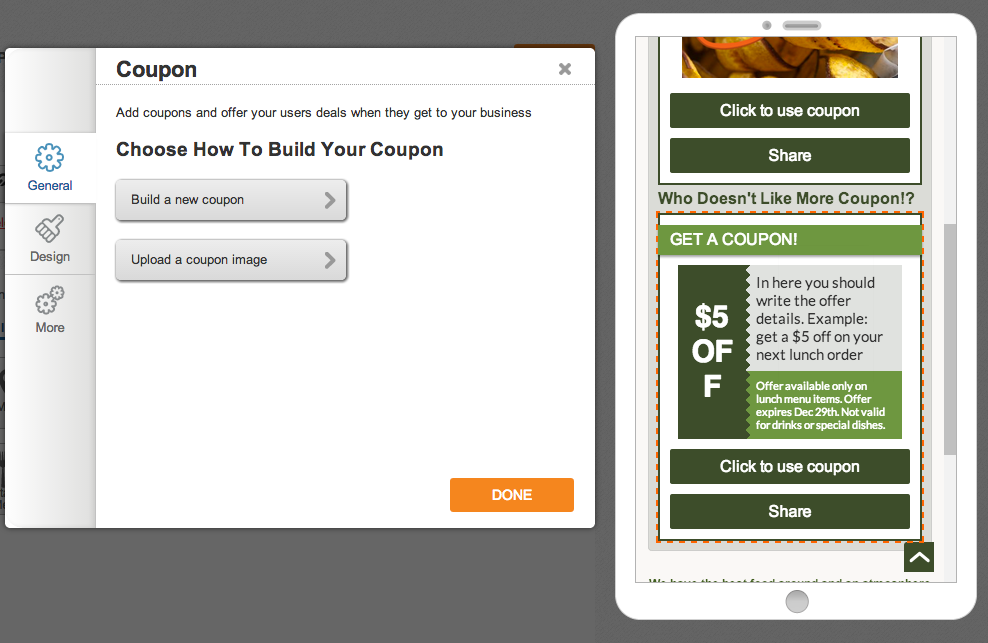 Build a new coupon
The coupon builder will allow you to set the title, discount offer, messaging, terms and conditions, expiration date, and button text.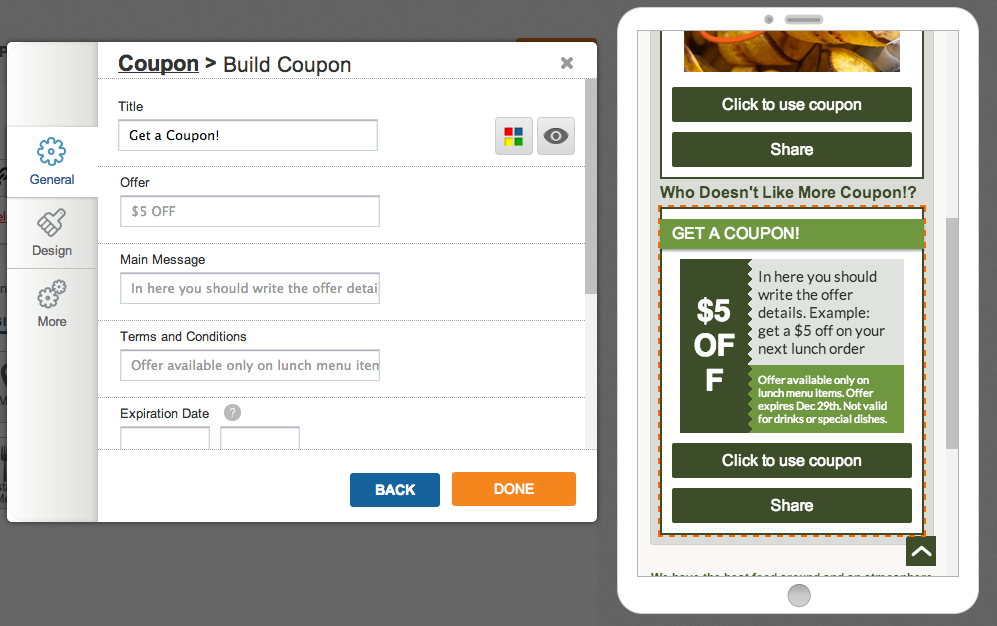 Click the design section to choose a different coupon layout, change colors, or add effects.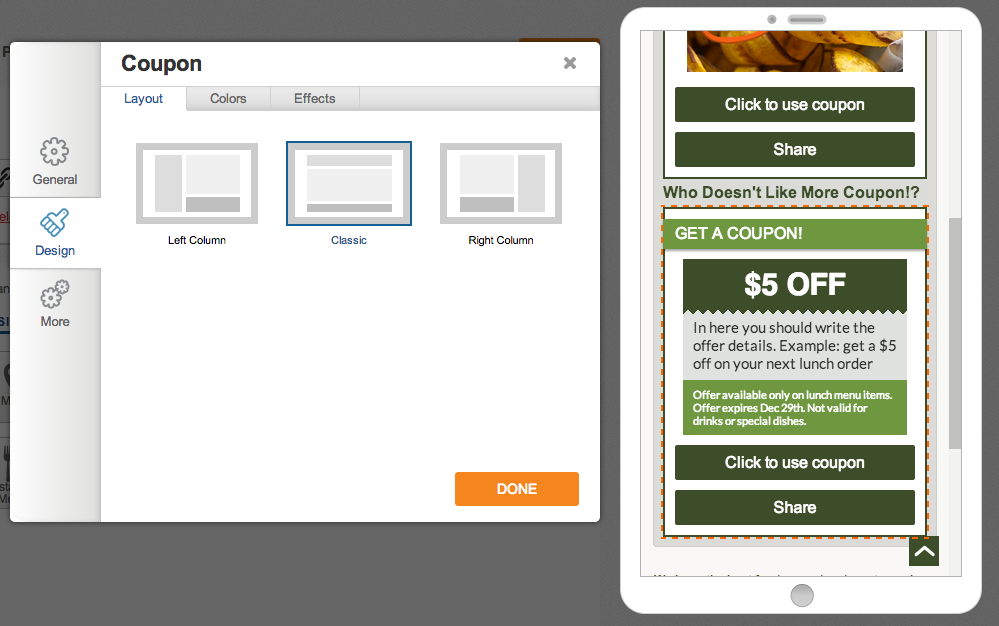 Upload coupon image
Click Upload Coupon Image to use any image for the coupon. You can also set the expiration date and button text.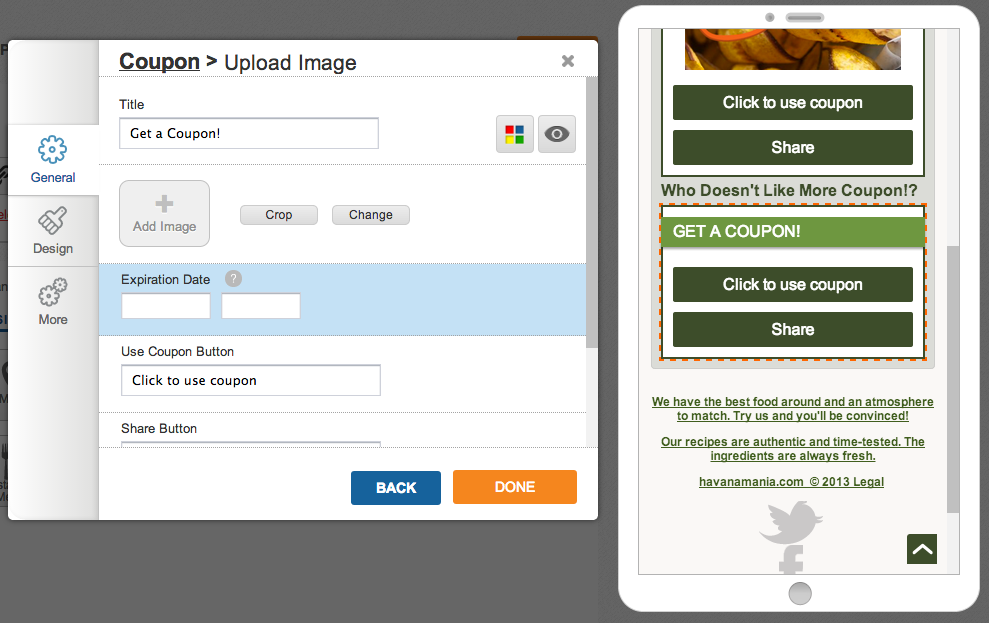 Design:
Each coupon element has the following display options:
General

Choose how to build your coupon

Design

Layout: Set the layout to Left column, Classic, or Right Column.

Colors: Change the background color, image, and border.

Effects: Toggle shadow and rounded borders.

More

Spacing: Set the padding and margin of the element.

CSS: Change the element's CSS.

HTML: Change the element's HTML.