Overview:
If you display Google AdSense ads on your desktop site, you can also display them on your DudaMobile mobile site using our AdSense feature.
Steps:
1. From the pages section of the DudaMobile editor you'll want to choose the page you'd like the ad to display on (once you've placed the widget you'll be able to add it to all of your pages if you'd like).
2. To add AdSense go to the content section and select business. Then drag the Google AdSense feature into your site where you'd like the ad to appear.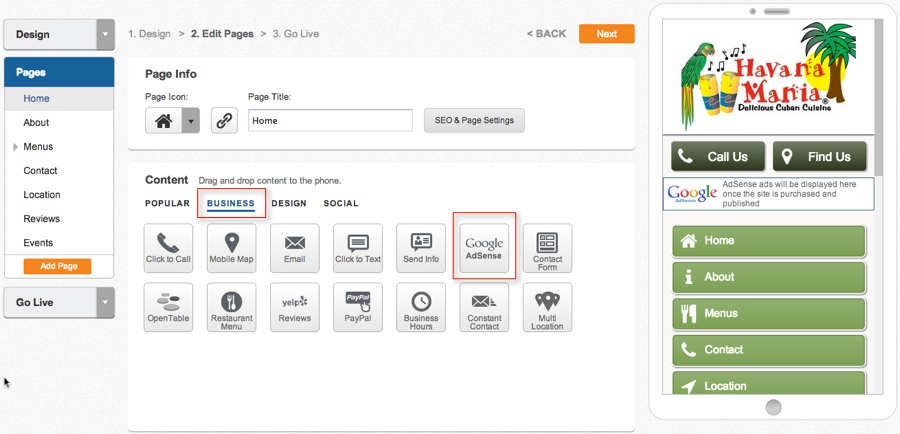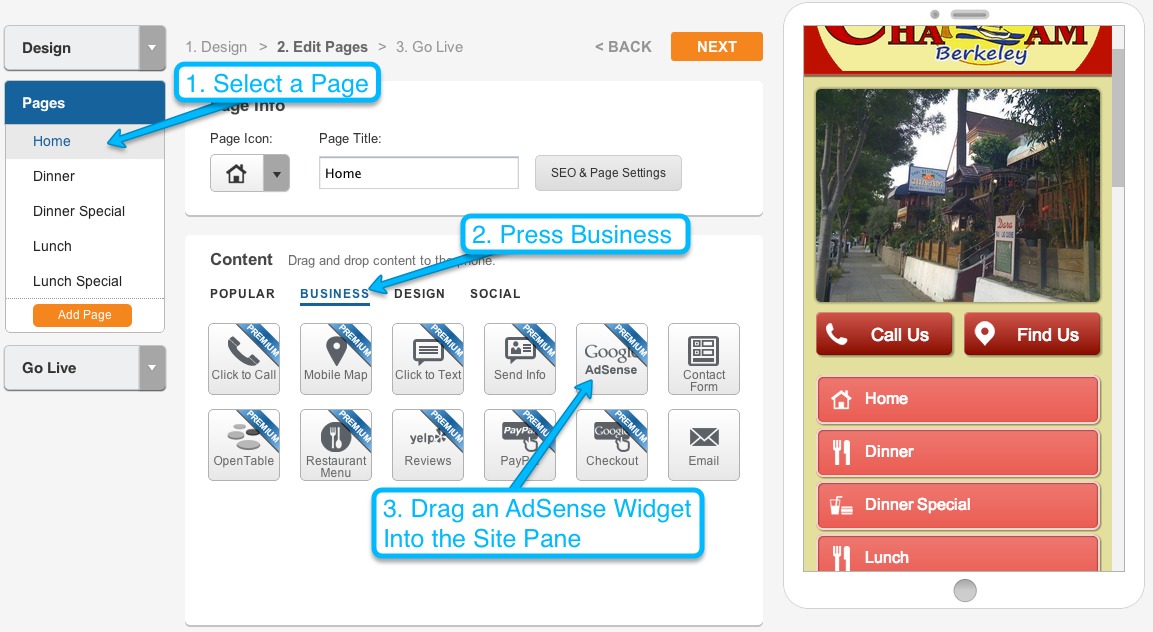 3. Inside the panel that opens after the feature has been placed you'll need to add your AdSense publisher ID and select the size of the ad you'd like to display. If you'd like some tips on best practices check out the articles under the size options.
4. If you'd like to add ads to all of your pages click the add to all pages text link at the bottom of the panel to the left of the done button.