Overview
Here are the steps to setup a CNAME record using cPanel at Bluehost.
Steps
1. Log in to Bluehost cPanel and click on the Domains tab. Then click on zone editor.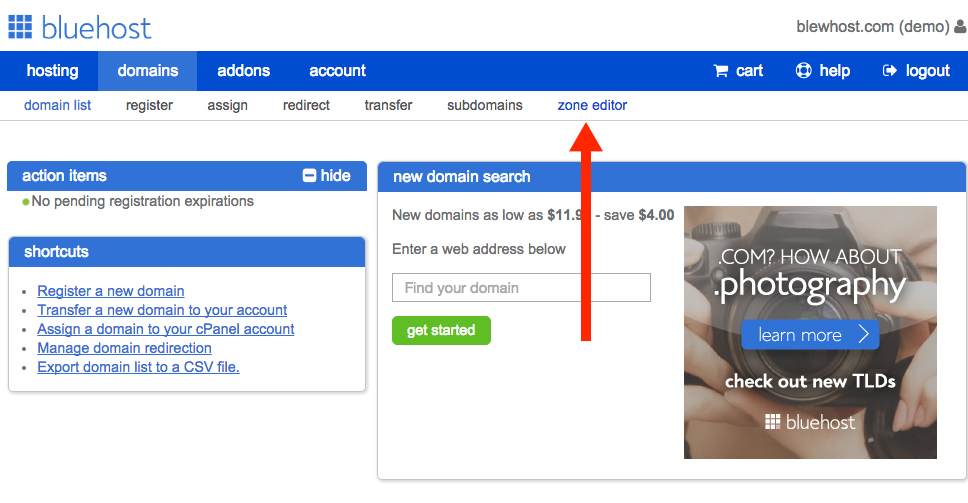 2. You should now be in the DNS zone editor. Make sure to select your domain before continuing.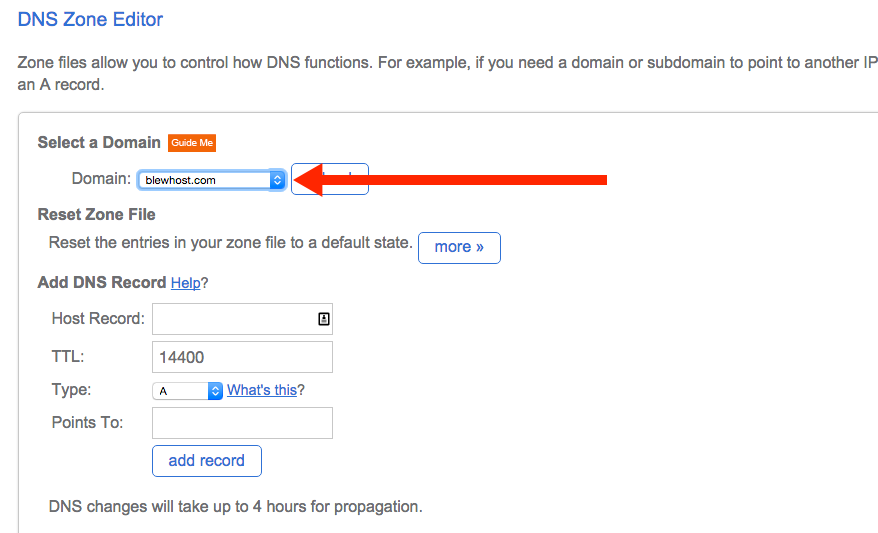 3. Under "Add DNS Record", place the following information in;
Host Record: www

TTL: 14400

Type: CNAME

Points to:

mobile.dudasite.com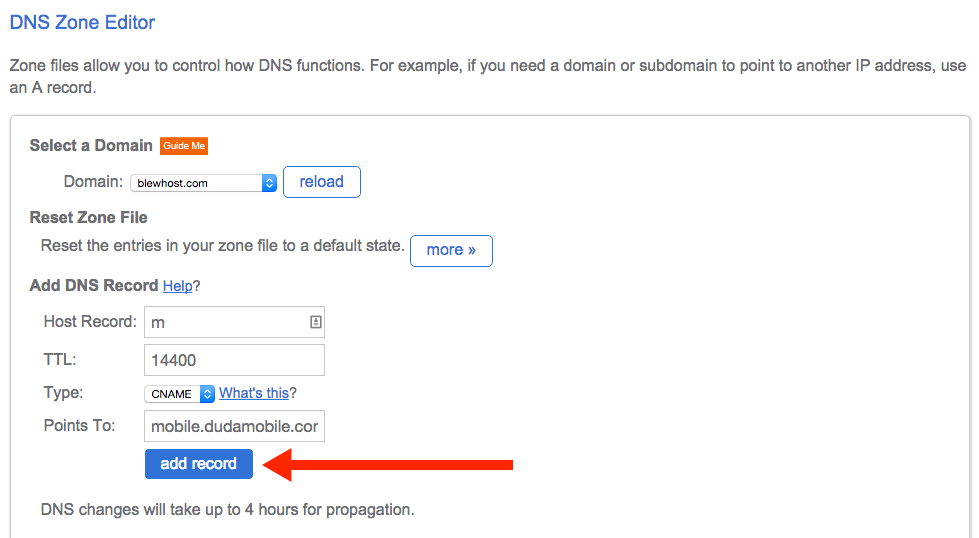 4. Click Add Record.
5. Confirm that it has been added. It should say something similar to Successfully added records.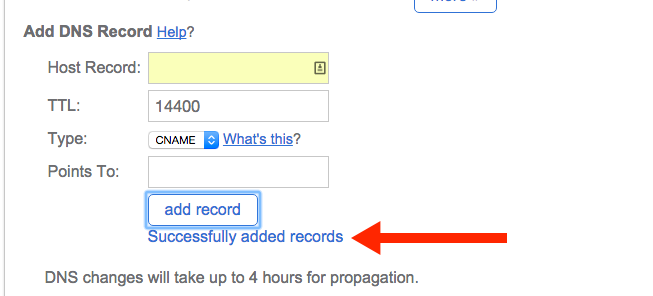 Troubleshooting and FAQ's
Things to know
Remember that CNAME records can take up to 48 hours to propagate. Once it's set up, you should be able to go to m.yoursitename.com and see your mobile site.
For older versions of Bluehost cPanel, please see their tutorial here.
It gave me an error, saying a record already exists
If you get this error, you will have to deleting either the conflicting A or CNAME record before adding it. You can contact Bluehost if you are having further issues adding this record.