Overview
Customize your navigation menu buttons look and style. There are five types of main navigation layout and each of these has five navigation styles you can choose from. These options can all be accessed in the editor under the Design tab's Layout section.
Steps
1. Click Design, then click Layout.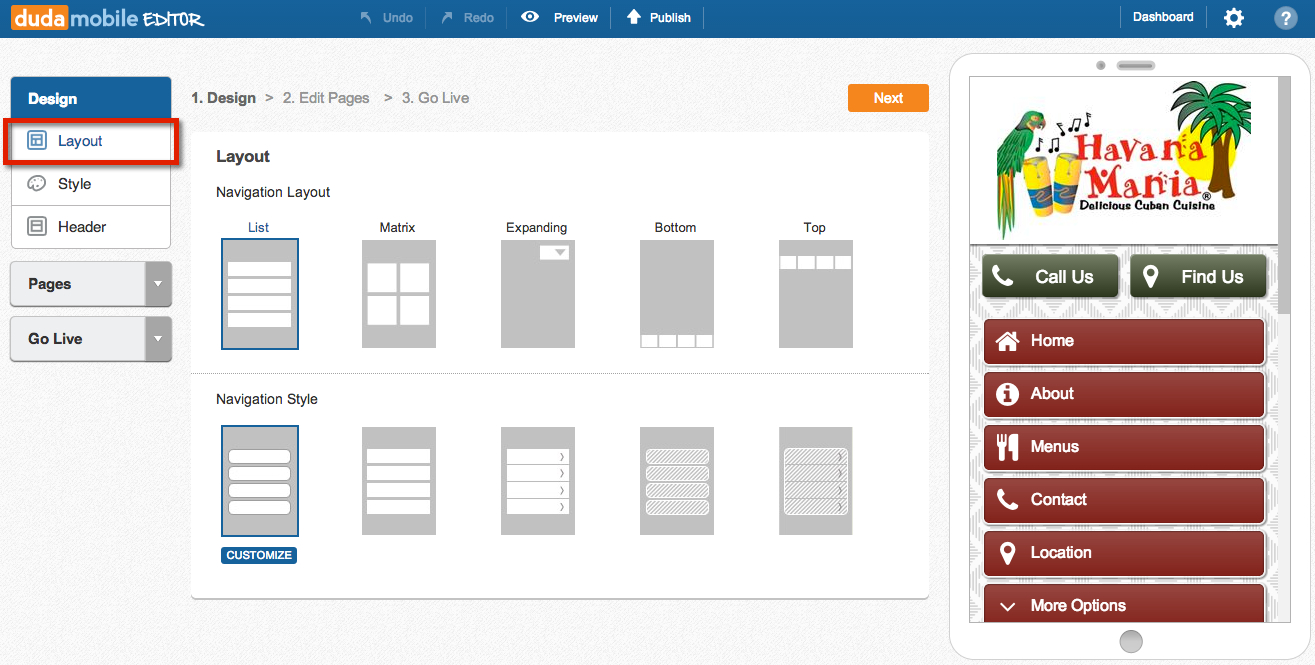 Choose Layout
2. Select one of the five Navigation Layout types: List, Matrix, Expanding, Bottom or Top. Selecting one will make it immediately visible in the site display on the right hand side of the editor and give you a selection of styles to choose from.

The matrix option, for instance, will look like this by default: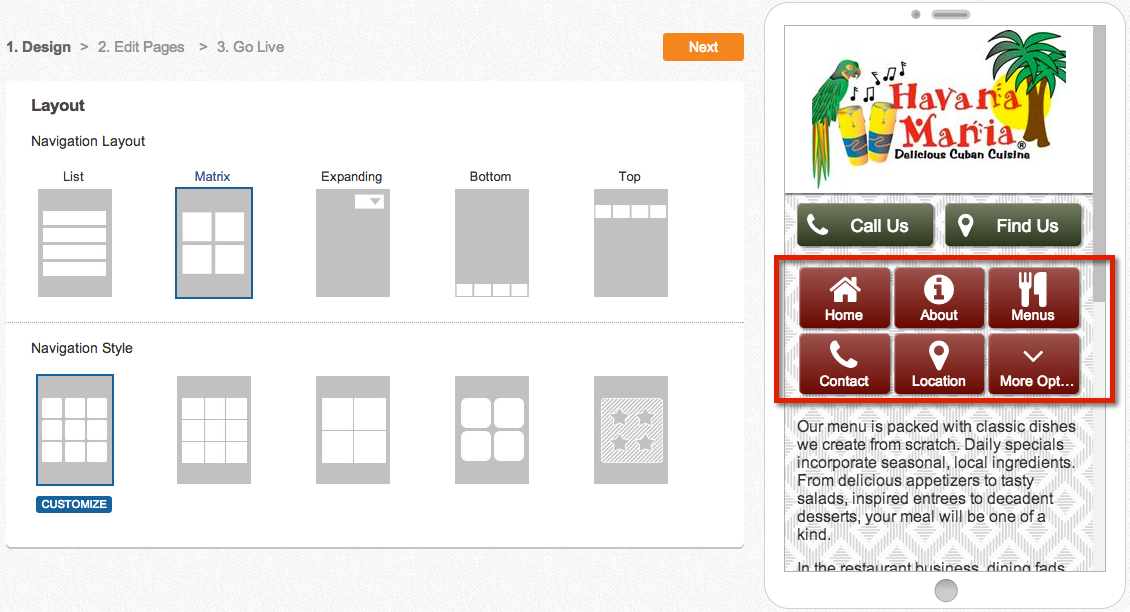 Choose Style
3. Select any of the Navigation Styles available for the Layout type you selected to finalize the customization of your buttons.

The fifth Navigation Style in the Matrix Layout, for instance, will look like this: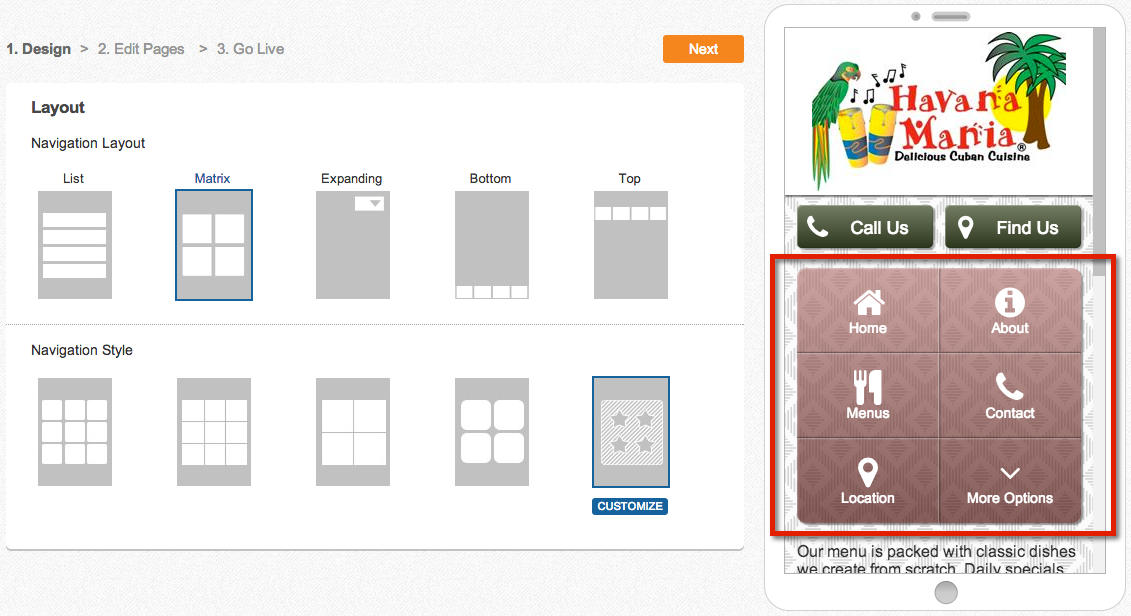 Note that this navigation style is transparent. Transparent navigation styles like this one will affect the color chosen for the navigation and allow the background to be seen through them.
Navigation
Customize Navigation
The blue customize button beneath the style you pick allows for further customization of the navigation. More information can be found here.
Setup Navigation

If you see the this notice at the top of the page then your navigation didn't pull in correctly and you'll need to select the navigation manually or add new buttons/pages yourself.